Raise Donations When You Shop Online
Did you know that whenever you buy anything online - from your weekly shop to your annual holiday - you could be raising a free donation for Free UK Genealogy?
There are nearly 3,000 retailers including Amazon, John Lewis, Aviva, thetrainline and Sainsbury's, who will donate a percentage of the amount you spend to Free UK Genealogy to say thank you for shopping with them.

It's really simple, and doesn't cost you anything.
All you have to do is:
1. Go to http://www.easyfundraising.org.uk/causes/freeukgenealogy
2. Sign up for free
3. Get shopping - your donations will be collected by easyfundraising and automatically sent to Free UK Genealogy. It couldn't be easier!

There are no catches or hidden charges and by shopping in this way, Free UK Genealogy will receive funds which will help keep our data available, free of charge.
And if you buy online for work (e.g. office supplies, IT equipment, flights or train tickets) you can raise £100s for Free UK Genealogy by using easyfundraising, without any additional cost to your business. Easyfundraising works with lots of business retailers like Amazon, Staples, Viking, Apple, thetrainline, all who will donate a small percentage of what you spend to Free UK Genealogy.
When new supporters sign up with this invitation link and make their first purchases, we will get an extra £1 donation http://www.easyfundraising.org.uk/invite/4CYTZZ/ - Go on give it a try!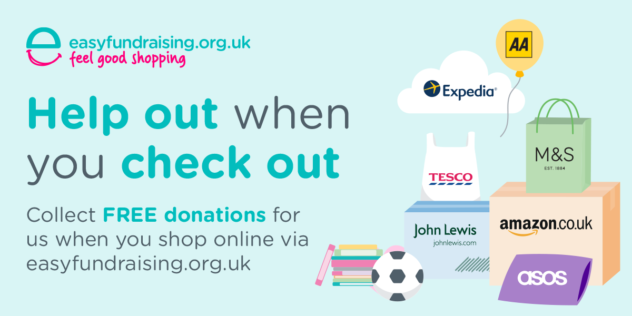 Please note: Information that you provide to easyfundraising in relation to your support, may be passed to us. We will treat any such data as indicated in our Privacy Notice.