Which Project Would Suit You?
Free UK Genealogy's three projects involve transcribing quite different documents; here we describe the records to help you decide which project to transcribe for.
This project houses our registers of baptisms, marriages and burials of the Church of England and other organisations. The aim is to be the most comprehensive FREE source of pre-1837 records, but the database holds a great deal of later records, too.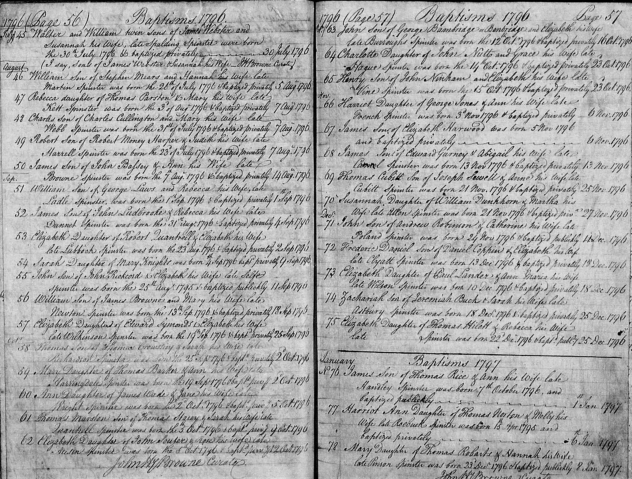 (By Unknown - Parish records (Norwich St. Stephen), Public Domain, Link)
Registers can vary quite a lot in quality of image, clarity of handwriting, and state of preservation. This means that FreeREG can offer a wide range of challenge levels to the transcriber. Novice transcribers may be given images to transcribe that are easier to read, whilst those who are more experienced can tackle more difficult images, including older registers that may include Latin!
Our FreeREG transcribers enjoy working on registers as they often find interesting notes entered by the officiating clergyman commenting on the event e.g. noting cause of death in burials. They try to give transcribers entries that could help in their own family research, if access to those registers is available. Indeed, if you have access to the registers, perhaps as members of a Church, then FreeREG can help you create a set of transcriptions for the Church's use.
They also keep a look out for 'famous' people in the registers; we've found Shakespeare and Guy Fawkes in our database, and many more!
FreeCEN has a database of the 19th century UK census returns. FreeCEN volunteers are currently working on transcribing the 1841, 1851, 1861, 1871, and 1891 censuses. Some counties have now started to transcribe the 1881 census.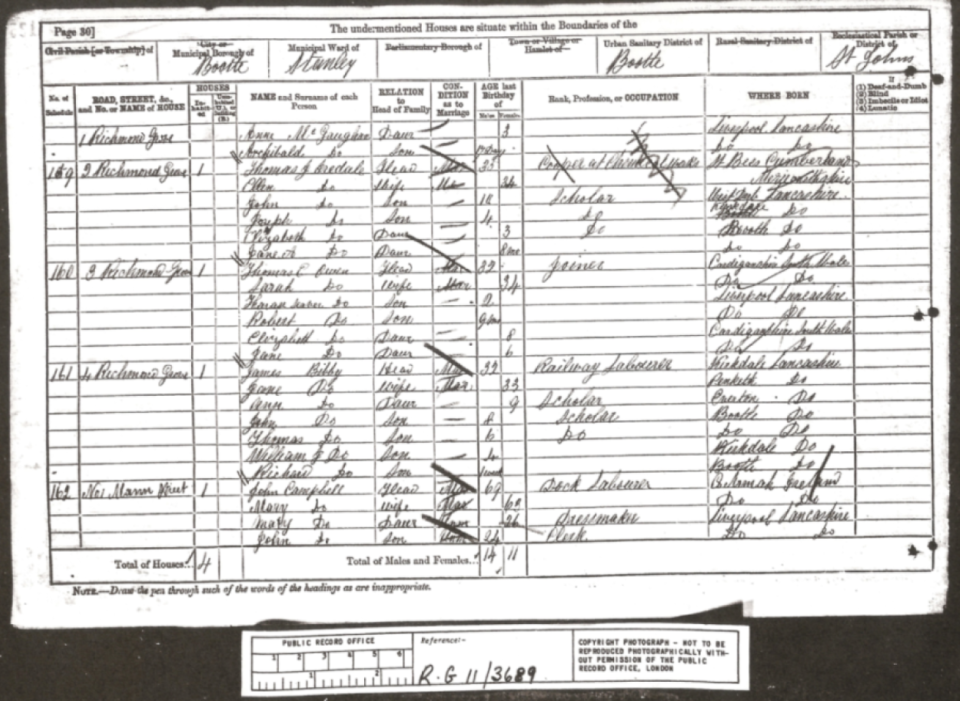 (Image courtesy of The National Archives)
Census returns in FreeCEN have been written by the Enumerator and as such, legibility can differ. Coordinators would start new transcribers off with images that are clear and easy to read where possible, and there is potential for the right volunteers to progress to eventually managing transcription of a census year or County.
There is the facility in FreeREG and FreeCEN to let us know your preferred County to transcribe records from, which we accommodate wherever possible.
This project transcribes the General Register Office indexes of Birth, Marriage and Death.
(Images courtesy of the General Register Office)
The GRO indexes are mostly typed which means they're quite straightforward to transcribe. FreeBMD are also transcribing handwritten indexes (these came prior to typed pages). Occasionally, there are low-quality scans or missing patches of ink which can make transcription challenging.
All transcribers are supported by a dedicated management team of experienced volunteers in all of our projects, and each has its own mailing list for seeking advice or for an extra few pairs of eyes on a tough word or phrase. We also have Facebook groups where researchers can interact with volunteers for help with using our websites, and researching family history in general.