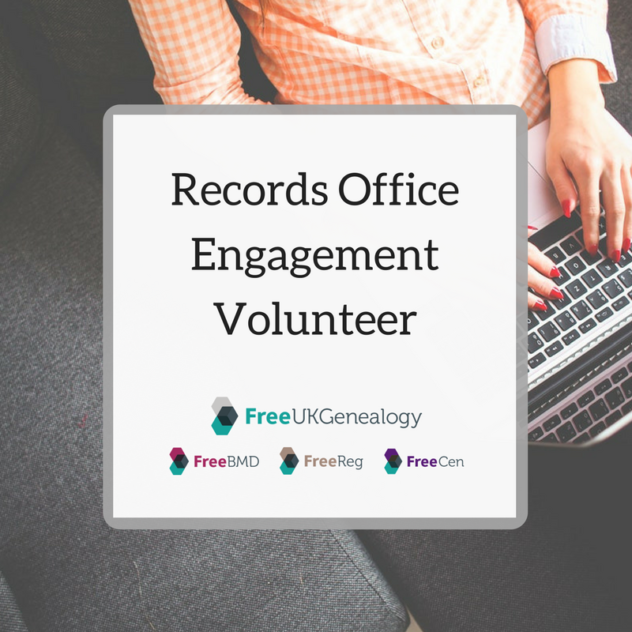 Our work requires good links with Records Offices, County Archives and Family History services. In this role you will work with us to improve the existing links we have with these services and foster new connections.
Tasks involved:
Review, update and complete our contact records for Record Offices
Create listing of Diocesan Registries from http://www.diocesanregistry.co.uk/, review update and complete listing - and feed back amendments
Contact Record Offices and Registries from time to time to check our records and provide update on our work (provided by Free UK Genealogy staff)
We anticipate that this role will require 1 hour per week. Role includes online meetings as required.