It's Volunteers' Week 2018, and we're celebrating the fantastic achievement of our dedicated transcribers!
Married couple Maureen and Stuart Tokely, who live in Australia, have been transcribing for Norfolk since Sep 2007 and have recently passed one million records between them. Their transcriptions account for nearly one sixth of all of the Norfolk records.
Here, Stuart tells us about their experiences transcribing for their 'home' county.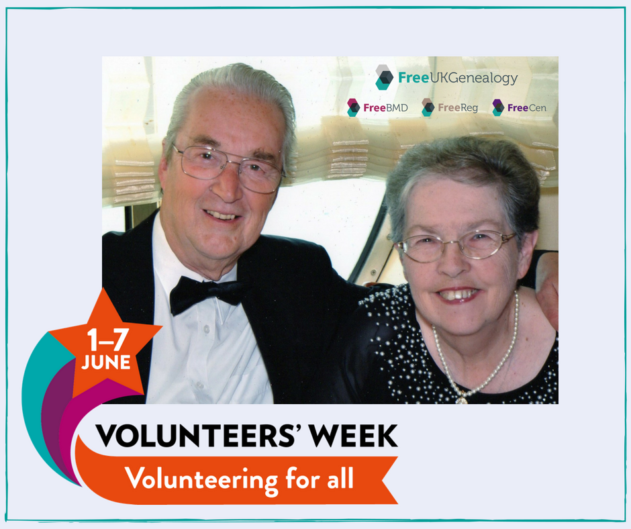 Maureen and Stuart Tokely (c)
Although we now live in Melbourne, I was Norwich born and bred and Maureen moved down from Sunderland when she was about 9 months old so I suppose we could call her an adopted Norfolk Dumpling! We emigrated with our children in 1974 and although we are now naturalised Australians, I like to think like Nelson, who famously said "I am a Norfolk man and glory in being so."

Through transcribing for FreeREG, it is amazing how much we have learnt about a county which I thought I know inside out. I regularly ask "Where on earth is that?" and have to refer to maps to locate villages I have never heard of. We have a copy of White's Norfolk 1891 which belonged to my great grandmother and also a copy of White's 1845 which we bought on our last visit to Norwich. We regularly refer to these and find many fascinating historical facts about the towns and villages in Norfolk that we were unaware of.
Maureen and Stuart are the strong foundation of the success of FreeREG in Norfolk.
Maureen told us that Stuart has more time to transcribe for FreeREG: "While I cook, clean and bottle wash, Stuart sits there and transcribes but at least it keeps him out of my hair!"
They hope to continue as transcribers for many years yet, but are dreading the day when Norfolk is 'done and dusted'. Stuart says "I suppose we could always help with another county but it would not be the same as dealing with our 'home' county".
Here at Free UK Genealogy, we are incredibly fortunate to have so many active transcribers enabling us to make more family history records available for free on our websites.
To all of our volunteers, we send a huge vote of thanks this Volunteers Week!