Free UK Genealogy Has Been Awarded a Grant to Link-Up Places in the Past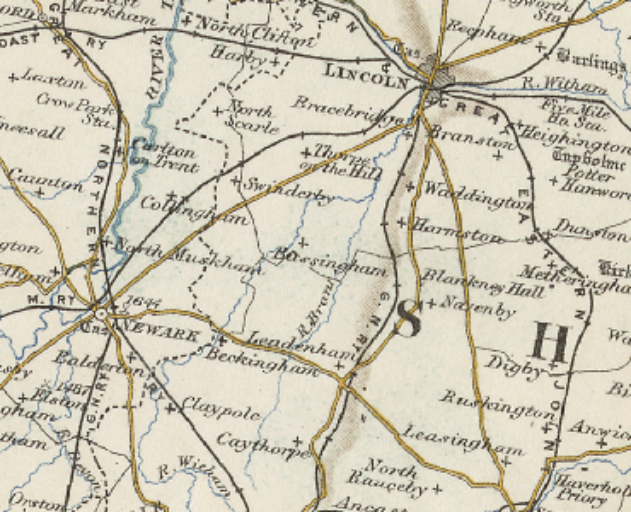 Free UK Genealogy has been awarded a grant by Pelagios Commons which will enable us - and others - to help users identify the geographic areas mentioned in old records.

The Pelagios Network connects researchers, scientists and curators to link and explore the history of places. They have been primarily creating facilities to permit the online linking of resources for those interested in early Mediterranean cultures (not really our territory!). In the process they have developed a very effective way of collaborating and sharing the information they have individually recorded about people and places, and are looking to broaden the scope of what they do to the rest of history. To achieve this they have awarded a number of small grants. As a direct result of the widening of the Pelagios group's interest, it is creating a community for those interested in places in the past, and Free UK Genealogy is now part of that community.
Our successful bid will enable us to work with Free UK Genealogy Advisory Board member, Professor Humphrey Southall of the University of Portsmouth. Humphrey and his team have mapped the administrative units used in Great Britain across history - the Administrative Units Ontology (AUO). The AUO includes counties, registration districts, parishes and so on - and associated them with their dates and sources such as gazeteers to create the Great Britain Historical Geographic Information System (GBHGIS). This data underpins, and is available at, the Vision of Britain website. We will publish this as Linked Data with a creative commons licence and will be using the Pelagios Gazetteer Interchange Format (PGIF) in order that others wanting to use this data can easily do so.
The project is being undertaken by FreeUKgenealogy chair, Richard Light. You can read more about it at his blog, here https://medium.com/@PelagiosNetwork/aou-resources-as-a-pelagios-gif-resource-an-update-d4ad01dcef47. An example of how this might be used in our projects. Richard is working to enable searching by overlapping units - so if you have, for example, a baptism in Bassingham, Lincolnshire, in 1829, overlapping units that might have this person included in the 1841 and later censuses (Registration District: Newark, Nottinghamshire). Or you might have a family knowledge that an ancestor lived near the navigable Trent - and might want to use a map based search to look for records in places along its course.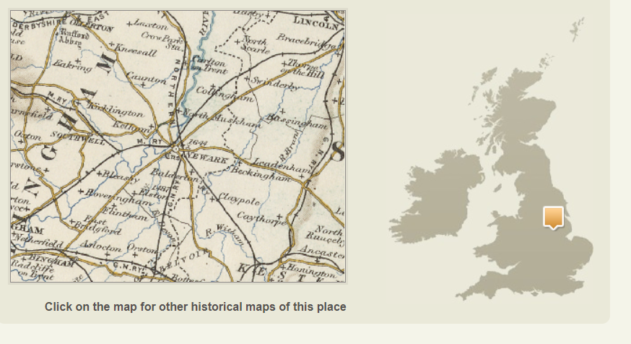 The Pelagios linked data will not only be of direct value to Free UK Genealogy, but will allow others with historic geodata to start to use the Pelagios linked data as a consistent way of identifying what, where, and when. Allowing the administrative units to be used more widely and more accurately by genealogists and other historians of all kinds creates open-ended possibilities, but until the data it is there in this linked format it can't happen.