Here, FreeREG volunteer Ian Slater gives some background to a notable marriage record he transcribed; that of American composer Arthur H. Bird.
Arthur Homer Bird was an American composer, for many years resident in Germany. Born in Cambridge, Massachusetts, he studied in Europe and spent a year at Weimar with Franz Liszt. He composed a symphony, Karnevalszene; three orchestral suites; some works for wind instruments alone; some music for the ballet; a comic opera; and some chamber music. Bird died in Berlin in 1923.
(credit - https://musopen.org/composer/arthur-h-bird/)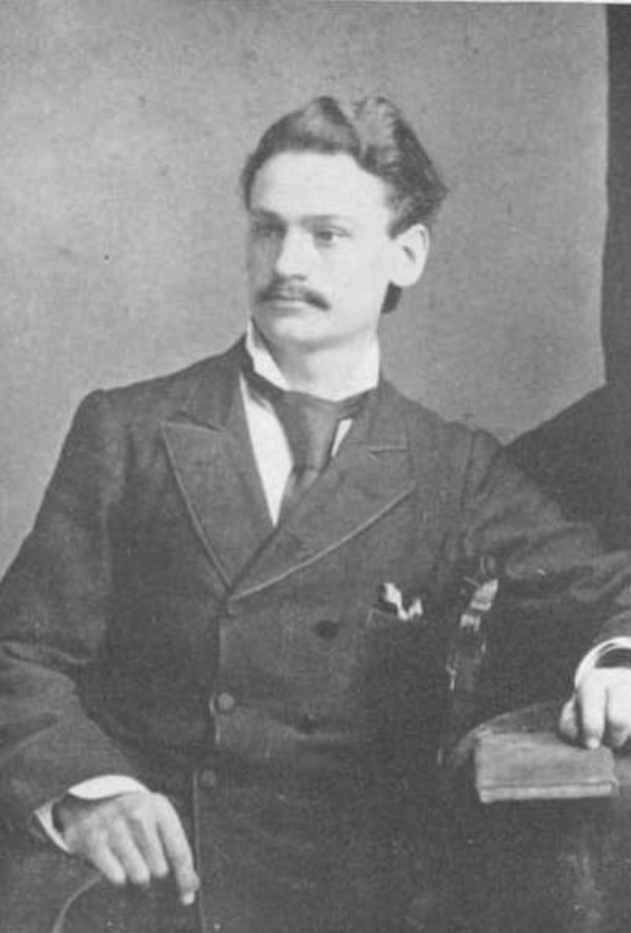 A report in a Brighton newspaper from 1889 regarding a local lecture of 19th century composers states "Probably very few English musicians know anything of the American composers, Arthur Bird and E.A. MacDowell, who both received great praise". I am sure that the same can be said today nearly 130 years later. Arthur Homer Bird was born July 23, 1856 in Watertown, Mass. U.S.A. to Horace Bird (a well-known musician in the neighbourhood of Boston, where his singing schools were very popular) and Elizabeth (nee Homer). The 1860 and 1870 US Censuses show him at home with his parents and siblings(8 in 1860 and 5 siblings in 1870). His passport application in October 1874 lists Arthur as aged 18 years, 5 feet 10 ins, dark hair with light hazel eyes.
In 1881 Arthur H Bird appears on the Canada Census of 1881 - an Organist from the U.S. aged 30 years residing in Ward no 2 in Halifax City, Nova Scotia.
According to an emergency passport application dated September 1920, Arthur resided in Halifax, Nova Scotia from 1878 to 1888, in England from 1888 to 1890 and Germany from 1890 to present (1920). During this time he confirmed that he was in Italy and three times in the US. His purpose for residing in Germany was "studying art and music on behalf of Etude Musical paper (based in Philadelphia) and Musical America (of Chicago)".
Our interest at FreeREG concerns those few years in England. For no obvious reason the parish church in Peterborough was chosen as the location for his marriage on 29 February 1888 to Wilhelmina Drenker - a 34 year old widow. Interestingly Arthur's 1920 passport application at the American Commission Berlin stated that his wife was born in Hanover on 05 March 1858, just thirty years before their marriage.
Another interesting fact is that in July 1894, Arthur applied for US passports for himself, wife Wilhelmine and 2 minor children, both born in Berlin, Marguerite (born 16 November 1875, some 12 years before this marriage) and Grace (born 14 June 1889, 15 months after the marriage).
There was another passport application dated 9th December 1914 at the American Embassy in Berlin, Germany for Arthur (aged 58 years) and his wife Wilhelmine. He confirms that he left the US on 05 October 1911 and that he lives in Berlin - Dahlem following the occupation of Musician. He states that his previous US passport was issued on 18 July 1894. He adds that he is 5 feet 10 inches and now has grey hair with a white moustache. A section on this application confirms that Arthur intends "to return to the United States within indefinite five months for the purpose of protection and identification". An accompanying letter with the application says that Arthur requires the passport for "residing in Germany and returning to the U.S. by whichever route available".
Arthur returned to the US on three occasions - 1899, 1909 and 1913 and was still in contact with his siblings as in March 1922 he had 3 sisters living in Upland Road, Cambridge, Mass. He was claiming that he was suffering financially. His application to the American Consular Service in Berlin states "I am the sole representative in Germany of the Musical Leader and the Philadelphia Etude both American Musical Magazines. Since the Department authorized the issuance of a certificate of identity for my continued residence in Germany in June 1920, I have not been able to return to the United States because of financial circumstances. However, the Musical Leader has proposed my coming to America this summer, if they will pay my expenses over, I will of course avail myself of the first opportunity to return. I have not at the present time, sufficient money to pay for a Departmental passport and I therefore, respectfully request that a certificate of registration be granted me".
Arthur died the following year in Berlin.