Free UK Genealogy is going through a period of change at the moment, with the retirement from the projects of a number of long-serving staff and volunteers. They have all been critical to the huge success we have had with these projects and I wanted to add my voice to say a big thank you for their long service.

There is now a greater need for additional technical volunteering. Reflecting on this important priority, Richard Light has decided to move from his current role as Chair of Trustees to a new role, where he will be actively involved in program development (initially on the FreeBMD2 project). He hopes this change will strengthen the links between the software development work and the Trustees, and that it will encourage other volunteer developers to come forward. We believe this will be a great help to this critical need for the organisation and ensure we can continue to be technically robust and develop further into the future.
The board of trustees have asked me, an existing trustee, to assume the role of chair with effect from September 2022. I wanted to take this opportunity to introduce myself to the projects and explain how I see the role working going forward.
I have been a trustee of Free UK Genealogy since 2018, but a user of the projects for much longer. I've been researching my family history since 1985 and using FreeBMD, FreeCEN and FreeREG regularly since their early days. I'm passionate about free data, being a founder and former trustee of Wikimedia UK, which supports the Wikipedia family of websites in the UK. My day job is working as a risk manager for a mortgage lender which (whilst very different from FreeUKGEN) gives me a good financial background and I'm familiar with the requirements of good governance.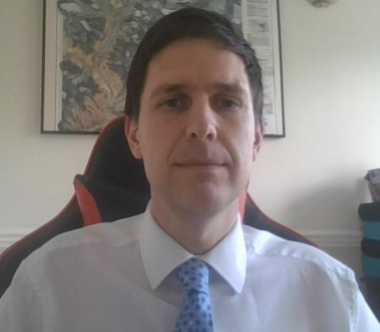 As trustees we recognise that we need to improve our communications, in particular with the key project volunteers, and this blog is one of the ways we will do this, The trustees have been very focussed recently on securing our financial future (which I'll share more on shortly) and managing staff changes. However, we realise that it's ultimately the volunteers — transcribers, coordinators, developers etc. — who deliver our goals as a charity: the record transcriptions that our users value so much. Whilst none of us have a magic wand to solve all problems, we want to be better at understanding what we can do to help the projects deliver and develop.

I know we have sent out quite a few surveys in recent months and a big thank you to everyone who has filled those in. They have given us a much better sense of what we should be focusing on, what is creating value and how we can make a difference. However, they are also (mostly) anonymous which means it's difficult for us to follow up directly on specific comments. If anyone has anything they want to follow up on please feel free to email me any time on Andrew.Turvey@freeukgenealogy.org.uk. I will always be keen to hear feedback on how we are doing and views and ideas on what we can do differently!