It's the dawn of a new century in our blog series on dating old photographs from fashion: the 1900s, also known as the Edwardian era.
This decade saw the arrival of the first mass-marketed camera, known as 'the Brownie', which enabled the taking of less formal, more relaxed family photographs. This one from my family's collection, which was taken at Christmas 1901, is a good example.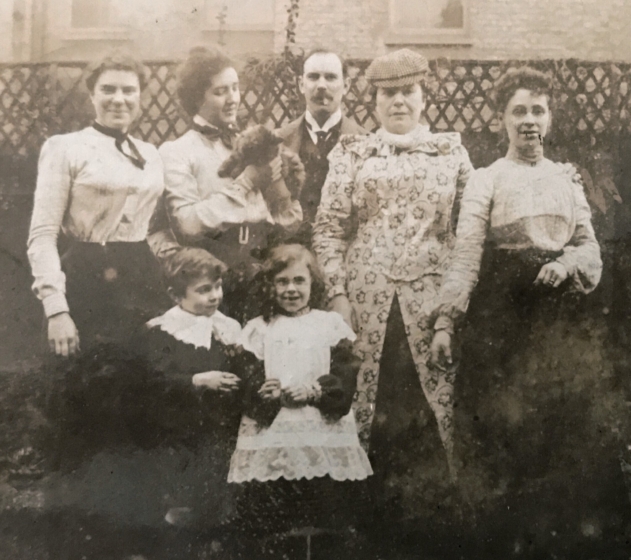 Christmas at Balham, 1901
You might also have come across some picture postcards of family members from this era – thanks to Kodak introducing, in 1903, a camera designed for postcard-size film. This meant anyone could take photographs and have them printed on postcards.
But colour photographs will still be rare, despite the first practical colour photography process ('autochrome') being developed in this decade. It produced colour transparencies, but these could only be viewed by reflected light, so were not very useful. Research into other processes continued.
As for fashion, clothing began to be consumed at a higher pace, and this is the decade in which the transition from purchasing tailored clothes to buying them ready-made in shops began.
Women's fashion
As seen in the photograph above, separates were popular with women in the 1900s, with skirts fitted over the hip and fluted towards the hem. The S-bend corset was fashionable: it thrust the hips backwards and forced the chest forward, emphasised with puffed, frilly blouses that were often embellished with decorations such as lace collars, buttons and broad ribbon ties.
The colours were either pastels or the traditional set of a white blouse and a black skirt. (It was around this time, in line with the fight for women's rights, that some women also began to wear more masculine clothes, such as shirts and ties and darker colours more associated with men and serious work.)
Fashionable women wore their hair in a centre parting, often looped around pads and false hair to create a wide 'brim' of hair around the hairline. This hairstyle was worn under vast, broad-brim hats with low crowns, and adorned all over with flowers, lace, ribbons and feathers.
Women wore tea gowns for social events at home, but also for dinner parties, as it was now considered socially acceptable to wear them outside the house. They had a high collar, though lower neckline for the evening, with ruffles and lace on the sleeves and bust, and often a mini-trail.

Menswear
Men wore three-piece lounge suits with bowler hats or cloth caps, depending on their social standing. Jackets were narrow with small, high lapels. Most collars were starched and upstanding, with the corners pointing downwards. Some men wore their collars turned down, with rounded edges and modern knotted ties.
Beards were now reserved for mainly older men, and most young men sported neat moustaches and short hair.
Girls and boys
Girls wore knee-length dresses with trimmings at the hem such as lace and embroidery. In the spring and summer, they wore white cotton dresses in soft pastel colours in basic stripes or tiny florals.
They usually wore black shoes or button-up boots, and woollen stockings, and kidskin or crochet gloves. Hair was generally worn long and curly, with decorations of ribbon. For play, bloomers and woollen jerseys were acceptable.
Fashionable clothing for boys included sailor suits, consisting of a shirt with a sailor collar, and trousers or knickerbockers. They also wore tunics or "Russian blouses" which allowed them to move freely. Like young girls, boys often wore long stockings to cover up the rest of their legs.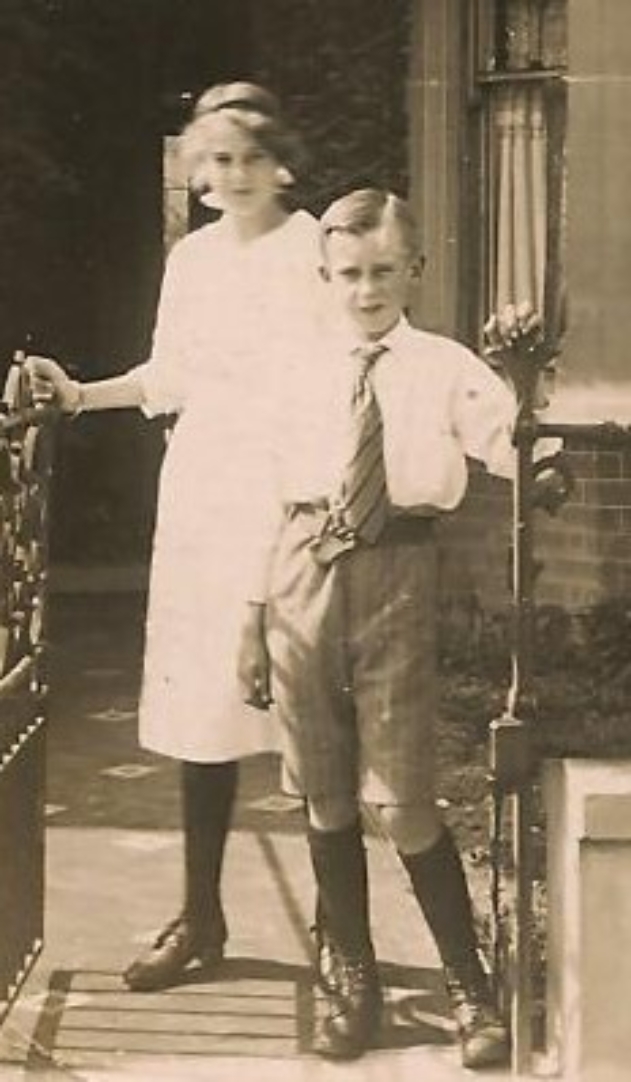 Next decade
Look out for our next blog on dating fashion from photographs in the 1910s – a decade of two halves: the first, characterised by a rich and exotic opulence; contrasting with the second, which was marked by the sombre practicality of garments worn during WW1.