Some reseachers have - rightly - questioned why Free UK Genealogy has 'UK' in its name as we have, until recently, not transcribed records created in Northern Ireland.
The UK in our name reflects ambition rather than the actuality of the three projects which are currently providing data (FreeBMD - England and Wales, FreeCEN - England and Wales, Scotland and Crown Dependencies, and FreeREG - England and Wales, Scotland, and Crown Dependencies).
This is not to say that we do not have data relating to Northern Ireland. It is most easily accessible on the original FreeCEN website, where you can search by place of birth. For example, Harriett Smith, a widow born in Argmagh, was working as a servant in Nottingham in 1891: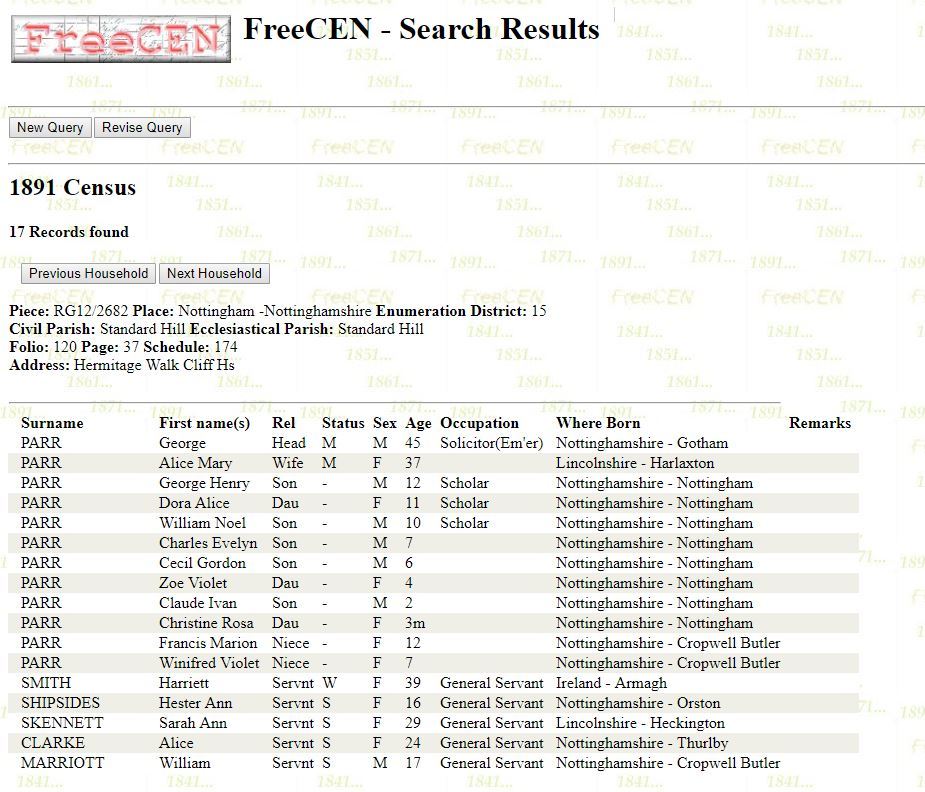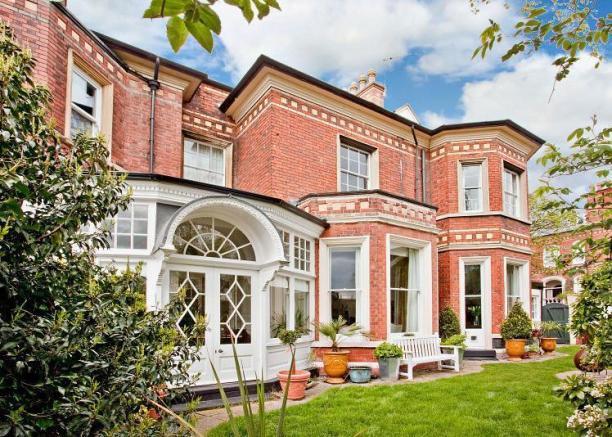 How do I access Northern Irish census data?
You can currently search on FreeCEN by Northern Irish county, and Eire counties will be added shortly. You cannot, currently, search by place of birth within any county - we would love to hear from you about how we can best help you to search for Irish ancestors, so please fill in the survey there. Sadly, the early censuses of Ireland have rarely survived. We would like to work with the National Archives of Ireland, who hold those fragments which remain, to enable the early censuses to be transcribed, and their data for the 1901 and 1911 to be shared on FreeCEN.

On FreeREG, we have recently been given transcriptions of registers in Co. Fermanagh, and these are the start of our coverage for Northern Ireland. Country Coordinator Sandra Adams-West is contacting record-holders and recruiting new transcribers (head over to https://www.freereg.org.uk/cms/opportunities-to-volunteer-with-freereg if you would like to help out).
Where can I go for Northern Irish birth, marriages and death data?
Civil registration of births, marriages and deaths started in Ireland in 1864. Records are searchable at https://geni.nidirect.gov.uk/, but in a very limited form. We would like to work with the government of Northern Ireland, to enable searching across the UK (in FreeBMD), which would make their data more discoverable while enabling them to retain their income from pay-per-view to the certificates. We are hoping to transcribe registration of Birth, Marriage and Death from military contexts and these include instances of events in Ireland. For example one folio of the Registry of Marriages, Births and Baptisms, C Brigade Royal Horse Artillery. http://discovery.nationalarchives.gov.uk/details/r/C11665645 begins with a marriage at Charlemont, Armagh, in 1889, and ends with the birth of their daughter in Aldershot the following year. This is a good example of a record which is currently inaccessible, as it has not been digitised

So while we do not yet have much from Northern Ireland we have a little, and plans to do a great deal more. we would be delighted to hear from any organisation with such records that they would like us to transcribe.
(1) This image shows the house where Harriett was a General Servant in a household with 10 young children The house was offered for sale a few years ago, and the details are still available at http://www.rightmove.co.uk/property-for-sale/property-22783515.html
*********************************************************************************************
Look out for our series of guest posts starting next week, where professional Irish genealogist Nicola Morris of timeline.ie will be exploring Irish records in more depth.